Value Recovery on IT Asset Disposition
Reduce complexity and recover additional value with AmpleTech Refresh's complete IT asset disposition (ITAD) services. 
Unlock the maximum value of your customers' used hardware. We'll recover the greatest value from your customers' retired assets so you can reinvest the funds into your budget and offset costs. AmpleTech Refresh's remarketing services include:
Reclaiming the highest market value for equipment
Trade-in, buyback and revenue share programs
Recertification programs
Redeployment programs
Why Us?
Our remarketing services allows you to realize full ROI of your customers retired technology and equipment.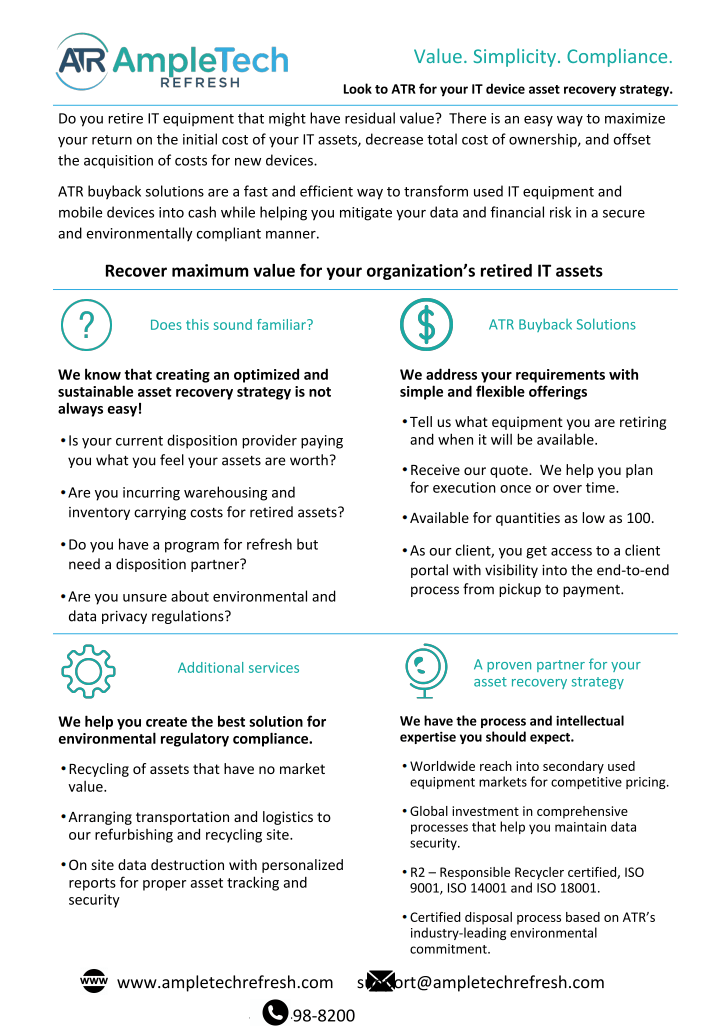 Buyback Solutions
Download our Buyback Solutions document and find out how AmpleTech Refresh can help your company maximize your ROI from your unused and retired IT assets.