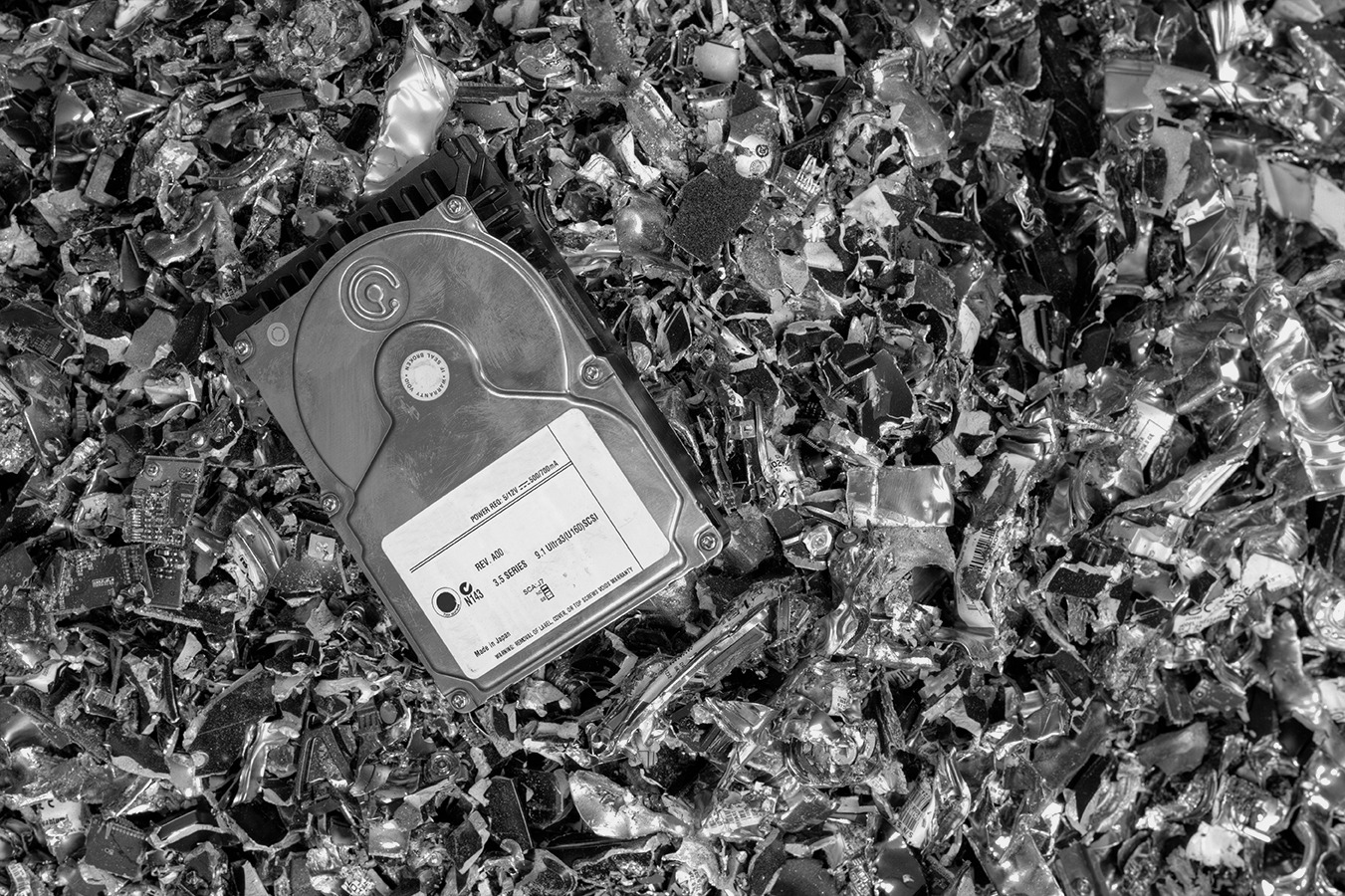 Secure Shredding Services
Shredding Services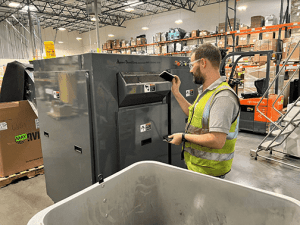 AmpleTech Refresh offers fully compliant, certified shredding services to all of our clients.  Products and media we have the capabilities to shred include Hard Drives, Tapes, Smart Phones, and other equipment and products.  Located at our facilities and in our truck for mobile shredding services, we offer four shaft shredding technology and machinery that permits us to shred any type of material or product down to the size of a dime.
Our compliance standards ensure that we will provide all of our clients video recordings of each shred job conducted, along with serialized Certificates of Destruction of all equipment shredded, on-site or off-site.  Our team goes above and beyond to accommodate special requests, as we always strive to make the shredding process seamless, timely, and catered to our clients needs.
What We Shred & Serialized
There are a number of items that contain sensitive business data, client information, and other important information that AmpleTech Refresh can shred using our on-site and off-site shredding services.  These include:
Once the equipment and data have been certifiably destroyed using one of our secure shredding methods, our team would then provide our clients with Serialized Certificates of Destruction that list each individual serial number of each device that was shredded.  This gives our clients a secure audit trail and keeps their records up to date on what has been removed from their network and facilities, allowing for a seamless transition into newly acquired equipment and devices.
On-Site Shredding Services
We offer on-site shredding services at any location nationwide.  Our mobile service for on-site shredding is ideal for a number of situations, including: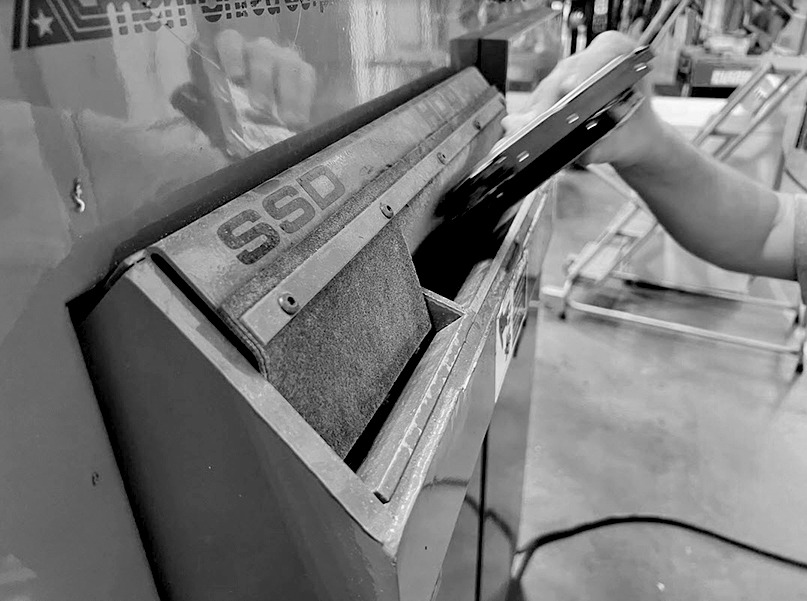 With advanced forensics and recovery techniques, disc shredding size is critically important.  Our proprietary four shaft technology, which is self-contained and self-powered in our trucks and warehouses, allows us to shred any type of material down to the size of a dime on your site as you watch.  The shredding process not only cuts and shreds the metal, but by forcing it through the cutters and screens it also compacts the hard drive rendering it completely unrecoverable.
Our on-site hard drive shredding process has been certified by an independent third party using classified recovery methods.  A full copy of that report is available upon request. The shredding process is performed by trained technicians who have all undergone background checks, signed confidentiality agreements, and passed the government e-Verify check.
Off-Site Shredding Services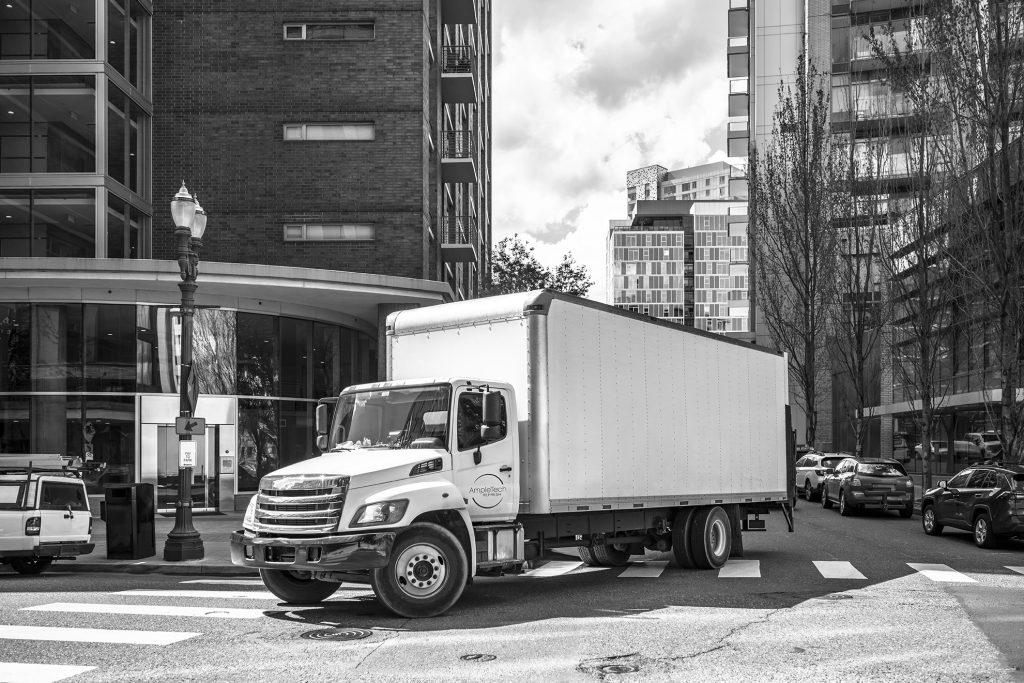 AmpleTech Refresh can offer catered mail-in solutions for data barring devices being retired from your facilities and locations spread throughout the nation.  By using our secured totes and providing chain of custody documents to ensure safe shipment of these devices to our facilities, our team of certified technicians will shred any equipment you send us and provide Certificates of Destruction, recordings of the shredding process, and will accommodate any other special requests the client may have.
We make the process for our customers easy by shipping proper size hard cases complete with combination locks and serialized closure tags.  Customers fill the cases with their equipment to be destroyed, then seal the cases with the locks and tags provided and ship the cases back to our secure AmpleTech Refresh facility.  Once the case is shipped, our customers inform AmpleTech Refresh of the method of shipping, supply the tracking number and content list, and wait to hear from us for confirmation.  It's as simple as that.
We can also deploy our secure trucks to come to your facilities and pull pieces of equipment out of your devices, pack them in secure containers, and ship them to our facilities.  This allows our customers to focus on their business and relieve the stress of the tedious tasks associated with this sort of removal and shipping process.  AmpleTech Refreshes screened and trained technicians will provide you with a chain of custody document ensuring the safe shipment of your data barring devices being sent to our facility.