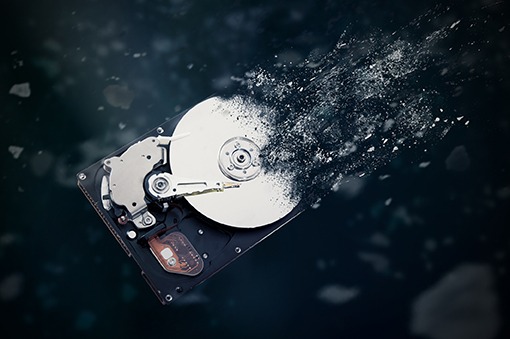 Secure Data Destruction Solutions
Learn About Data Destruction Methods at AmpleTech Refresh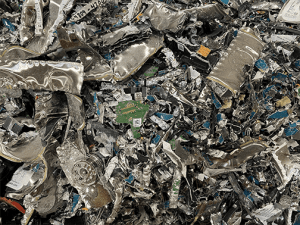 AmpleTech Refresh specializes in data destruction and electronics recycling throughout the United States with focus from our headquarters in Phoenix, AZ area for businesses across all industries. Not only are there strict guidelines for recycling and disposing of electronic equipment properly, but as a business storing and handling the confidential and personal information of employees and customers, proper data disposal should be a priority as well. Our team offers on-site and off-site services to provide complete peace of mind for the safe and secure disposal of data, so it doesn't end up in the wrong hands. Contact us for a quote today
ATR offers a variety of Data Destruction Services that include: On-Site shredding and degaussing of tapes and hard drives, destruction of classified materials.
Our team has the ability to offer these services nationwide and can offer catered shipping options for small media quantities and boxed or palletized materials.
Our Certifications provides our clients with peace of mind and ensures secure destruction of each piece of data that undergoes any of our destruction processes, on-site or off-site.  Certificates of Destruction are provided to our clients once the job is completed and processed.
A Critical Step That Should Never Be Overlooked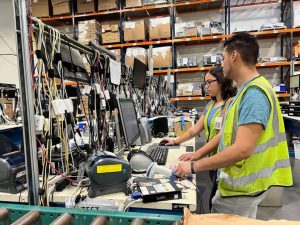 Data stored on computers or electronics is vulnerable to theft if not cleared or wiped properly from equipment at the end of its life. Failure to take the proper steps and work with a data destruction company specializing in IT asset disposition (ITAD) puts your company and customers at risk. It can also end up costing you financially in fines for regulatory violations. Our secure data disposal services ensure that all parties are protected by guaranteeing the destruction of data files on electronic equipment. Many industries have guidelines that are specific to them on how this data destruction should be handled, Ample Tech can help you navigate to find the best method possible in handling the destruction.
On-Site and Off-Site Data Destruction Services
We offer convenient options to destroy data that include services performed at your place of business or another location. We will customize a solution that works best for your business that is both compliant and sustainable. Our programs come with certification that data has been completely wiped from electronics no longer in use or that the equipment itself has been completely destroyed.
We do this through:
On-site Data erasure
Off-site data erasure
On-site Degaussing
Offsite Degaussing
On-site physical destruction
Off-site physical destruction
AmpleTech Refresh has the capabilities to conduct our Destruction Services on-site or off-site to corporations, government agencies, school districts, and many other industries and organizations.  Our team is built to uphold the highest standards of qualified destruction services in the U.S., and offer quick project turnaround time with affordable and competitive prices.  Our goal is to provide you with a state-of-the-art experience and completely destroy all the material presented to us, guaranteeing destruction in excess of mandatory legal guidelines.
Our proprietary destruction trucks are able to pull up to any dock or parking lot and completely destroy tapes, hard drives, and any other product or materials as you watch.  We can offer complete scanning and audit trails, chain of custody documents, compliance paperwork, Certificates of Destruction, and recordings of the destruction process with DVDs. Request a free quote today!
Why Choose AmpleTech Refresh?