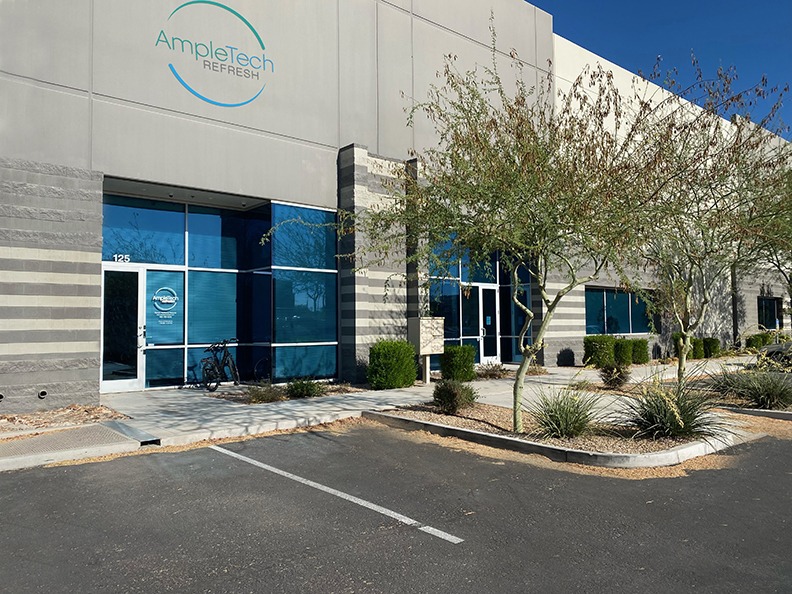 Company Info
Established originally as an electronics distributor in 2007. AmpleTech Refresh (ATR) pivoted into the ITAD (IT ASSET  Disposition) business with all our remarketing relationships from previous business experience. ATR is now a Woman owned large volume processor and recycler of electronics. We rigorously adhere to federal, state, and municipal guidelines for proper handling of electronics assets. We offer a full life cycle services to enterprises, schools. Our company was built on integrity, excellence, and hard work.
We always strive for maximum landfill diversion for most of our products and pride ourselves on diverting 100% of all electronic waste from landfills. ATR holds multiple certifications through  R2, ISO 9001, ISO 14001, ISO 45001 and is focused on continually exceeding industry standards, while creating value and always protecting our customers and partners interests.
We look forward to creating relationships with other companies who have the same set of values standards.
RESPONSIBLE

Whether you choose to rollout, rollback, donate, or re-market your assets, our team helps you improve program ROI with comprehensive, secure, and responsible IT asset disposition options.
FLEXIBLE

Whether you need on-site or off-site data erasure, installation, uninstallation, or are looking to expand IT data center services, we have the flexibility to deliver and support program options tailored to your requirements.
ACCOUNTABLE

Securing your assets is our priority, as well as communicating where and how your assets are processed. Our customers value our detailed reporting, transparent chain-of-custody controls, and multiple security options.
Certifications
Company vision – "Customer driven, Environmentally focused ITAD Service Provider"
Your business deserves a partner with the experience and expertise to maneuver you through changing certifications, regulations and compliance. AmpleTech Refresh is dedicated to maintaining the highest standards within each facility we operate. We safeguard compliance by observing established voluntary industry standards and actively employ continuous improvement.