AmpleTech Refresh Reverse Logistics program helps keep your brand in your control and off of the gray market.
ASSET REMARKETING
Once inventorying, testing, and data clearing are complete, AmpleTech Refresh will evaluate the assets for possible resale. Our network of buyers enables us to maximize the return for clients who are interested in selling assets. The monies generated can be utilized to reduce/offset fees generated during the ITAD process.
Profit Sharing
Quick Cash
INVENTORY & TESTING
At our client's request, AmpleTech Refresh will provide an itemized report of all the equipment that is received. The information provided will include serial number, product type, manufacturer, model and asset number, as well as final disposition.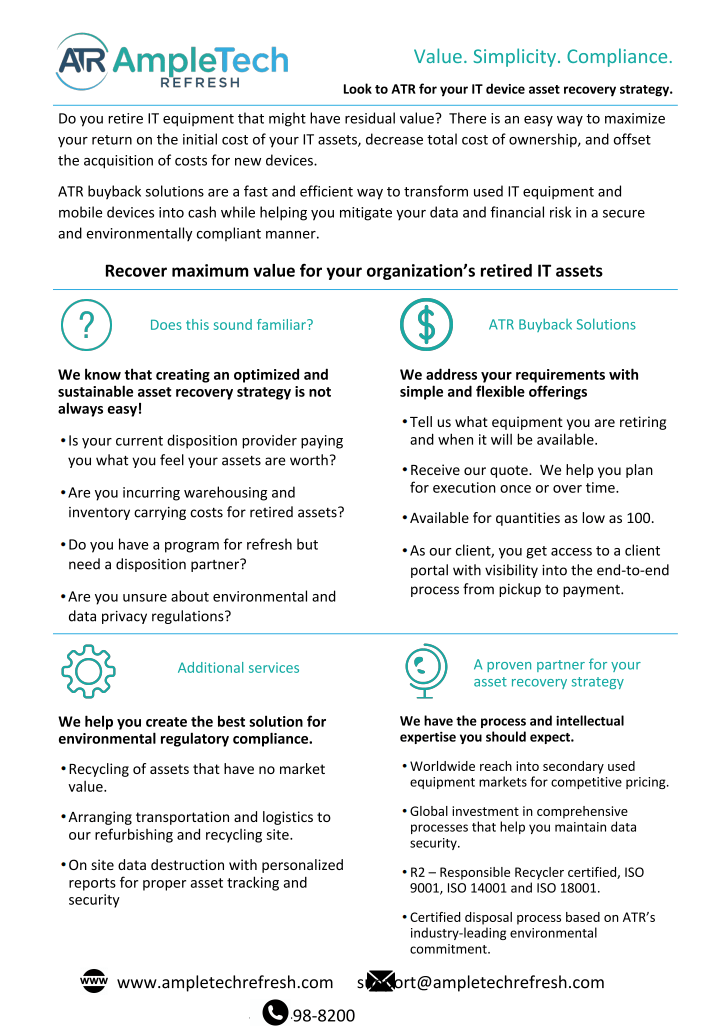 Buyback Solutions
Download our Buyback Solutions document and find out how AmpleTech Refresh can help your company maximize your ROI from your unused and retired IT assets.
Why Us?
Keep your brand identity in your control and and off of the gray market while generating additional profit.