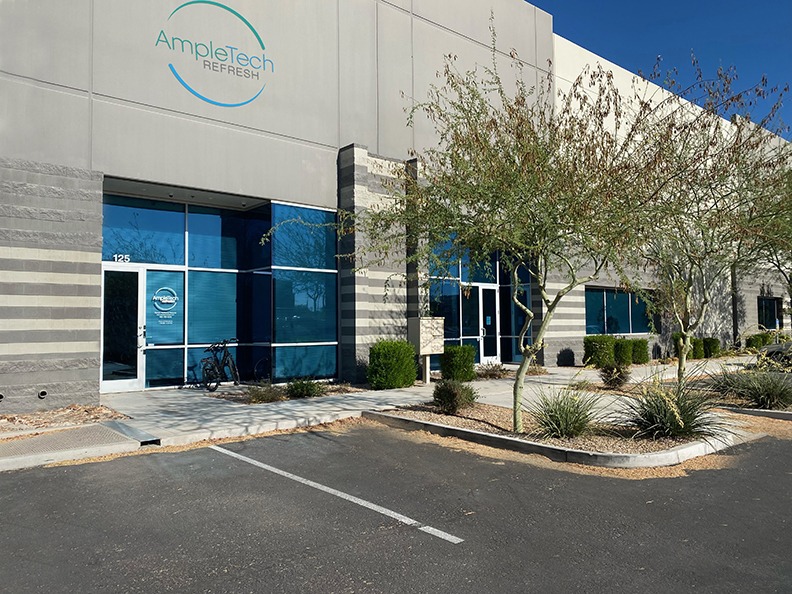 Careers at AmpleTech Refresh
Your journey starts here!
Audit Technician
Job Title:
Audit Technician
Job Category:
Information Technology
Department/Group
Technical
Job Code/ Req#:
N/A
Location:
850 E Covey Lane, Suite 125, Phoenix, AZ 85024
Travel Required:
5-10 days/annually
Level/Salary Range:
$18/hr
Position Type:
Full-time
HR Contact:
hr@ampletechrefresh.com
Date posted:
N/A
Job Description
AmpleTech Refresh is a leader in the IT Asset Disposition and IT Recycling world! We understand that the success of our Company and Employees depends on the contribution of each person. We draw upon our core values in our everyday actions. Some of our core values are Integrity, Excellence, Fairness and Fun!

BENEFITS: Medical, Dental, Vision, Short Term & Long Term Disability and Life & AD&D Insurance. 80 hours (10 days) of Paid Time Off in the first year and 96 hours (12 days) Paid Time Off from the second year on. 6 Paid Holidays. Fun team and working environment!

Role and Responsibilities

Audit Technicians are responsible for testing / auditing, data clearing and bios collection, functionality testing and reporting of all types of IT equipment by using a variety of software.
The IT equipment includes computers, laptops, tablets, servers, network appliances, projectors, printers, and mobile devices.

Test and data-wipe laptops, desktops, mobile devices, servers, and other types of electronics
Inspect and determine cosmetic grade for each asset
Recording of data into the inventory system of all functional & cosmetic condition
Adherence to Data Security, Data Destruction and Data Compromise policies
Sorting any items to be recycled by category
Organization and Storage of equipment including proper handling
Maintaining a clean and organized work area
Other duties as assigned

Qualifications and Education Requirements

Preferred Skills

Proven work experience in the IT field
Experience end user / enterprise equipment
Ability to clear network device configuration
Familiarity with data security and data erasure
Associate degree in IT related field
Able to stand on your feet for hours at a time.
Repetitive & Frequent lifting of items weighing 50+ pounds.

Contact Human Resources


480-498-8200 Ext 102
Certifications
Company vision – "Customer driven, Environmentally focused ITAD Service Provider"
Your business deserves a partner with the experience and expertise to maneuver you through changing certifications, regulations and compliance. AmpleTech Refresh is dedicated to maintaining the highest standards within each facility we operate. We safeguard compliance by observing established voluntary industry standards and actively employ continuous improvement.