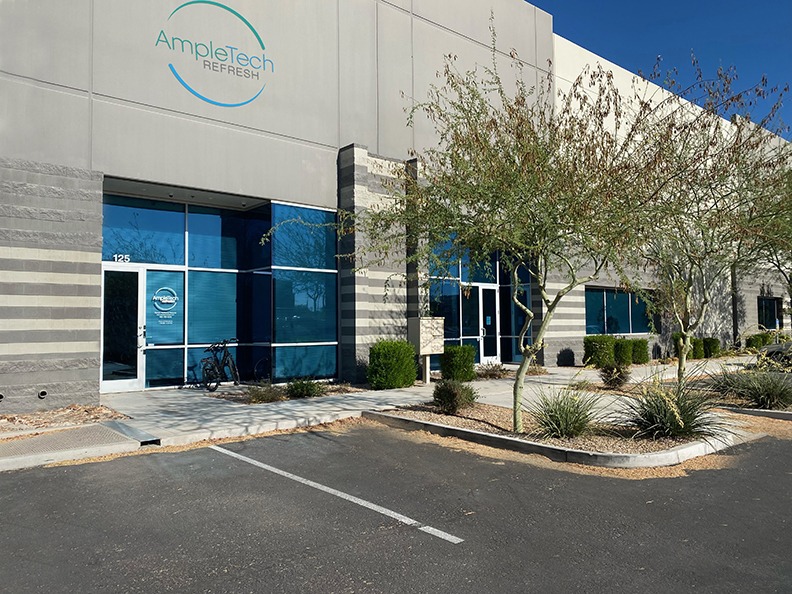 Careers at AmpleTech Refresh
Your journey starts here!
Shipping & Receiving Associate
Job Title:
Shipping & Receiving Associate
Job Category:
Shipping & Receiving
Department/Group:
Warehouse
Job Code/ Req#:
N/A
Location:
850 E Covey Lane, Suite 125, Phoenix, AZ 85024
Travel Required:
1-5 Days Annually
Level/Salary Range:
$18-20
Position Type:
Full Time
HR Contact:
hr@ampletechrefresh.com
Date posted:
TBD
Job Description
Role and Responsibilities

Warehouse Associate is responsible for all aspects of warehouse functions including the sorting, receiving, storing, handling, shipping and preparing of products for customers while maintaining the warehouse in a safe and orderly fashion.

●        Unloading of trucks with manual pallet jack

●        Receives equipment coming into the building by vendors, customers, or other warehouses accurately and promptly.

●        Verifies the quantity and description of materials received by checking merchandise against the packing list.

●        Drives the forklift to move pallets around the warehouse

●        Accurately place materials on shelves, in racks or other designated storage areas in an orderly manner.

●        Adherences to all compliance related to the job tasks with regards to Environmental, Health and Safety.

●        Organizational and time-management skills

●        Enter receiving data into company inventory system

●        Pulls equipment from warehouse locations for processing

●        Boxes and palletizes equipment for shipping

●        Performs detailed inspections of outgoing product

●        Performs daily, weekly and monthly inventory cycle counts

●        Other duties as assigned

Requirements

●        Requires physical labor and must be able to lift boxes 50+ pounds and able to be on your feet a good part of the day

●        Experience with data entry on excel or other inventory control software

●        Knowledge of MS Excel

●        Ability to withstand extreme temperatures

●        Judgement Communication

●        Ability to get things done

●        Cooperation, Planning and Organizing

Contact Human Resources


480-498-8200 Ext 102
Certifications
Company vision – "Customer driven, Environmentally focused ITAD Service Provider"
Your business deserves a partner with the experience and expertise to maneuver you through changing certifications, regulations and compliance. AmpleTech Refresh is dedicated to maintaining the highest standards within each facility we operate. We safeguard compliance by observing established voluntary industry standards and actively employ continuous improvement.