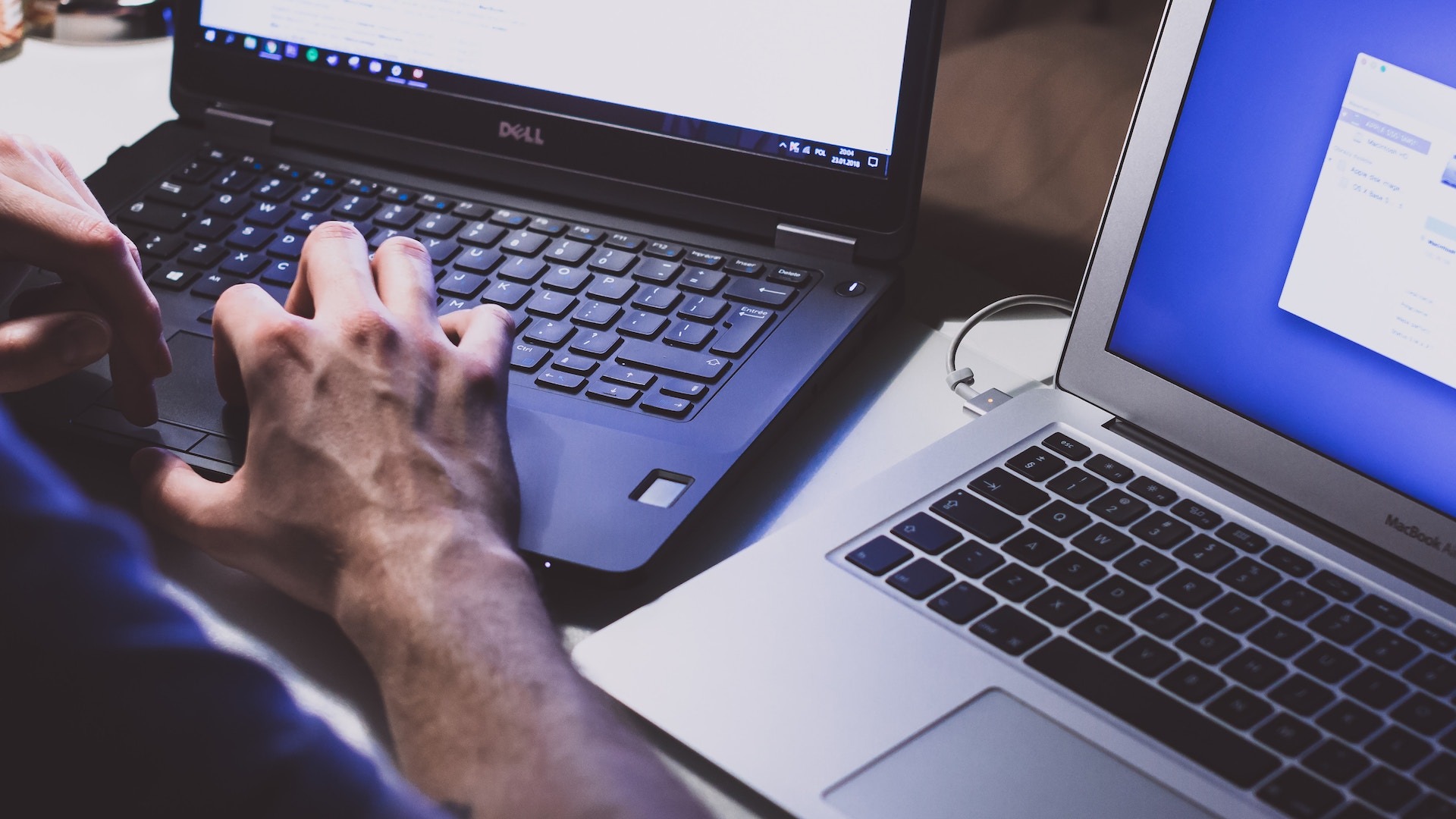 Asset Disposition Program
AmpleTech Refresh Asset Disposition program helps minimize loss and maximize potential ROI.
Do you retire IT equipment that might have residual value? There is an easy way to maximize
your return on the initial cost of your IT assets, decrease total cost of ownership, and offset
the acquisition of costs for new devices.
ATR buyback solutions are a fast and efficient way to transform used IT equipment and
mobile devices into cash while helping you mitigate your data and financial risk in a secure
and environmentally compliant manner.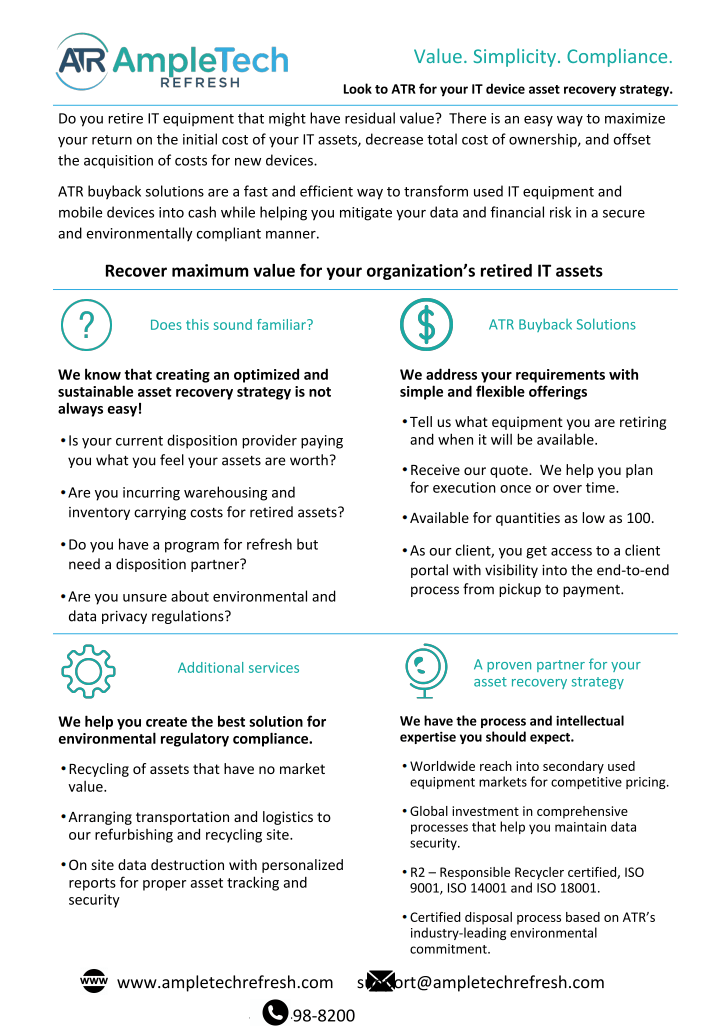 Buyback Solutions
Download our Buyback Solutions document and find out how AmpleTech Refresh can help your company maximize your ROI from your unused and retired IT assets.
Why Us?
Realize the full return potential of your retired technology equipment with our full service asset disposition program.