Secure Data Destriction Solutions
AmpleTech Refresh Data Destruction services are a convenient, compliant, and sustainable solution to ensuring your data stay out of the wrong hands.
AmpleTech Refresh will work to deliver a solution customized to your needs that satisfies compliance regulations specific to your organization, country and/or industry. We'll certify that data has been completely removed from retired equipment or that the equipment has been completely destroyed through:
On-site data erasure
Off-site data erasure
On-site physical destruction
Off-site physical destruction
Why Us?
Have piece of mind knowing your data never falls into the wrong hands with our on and off site data destruction services.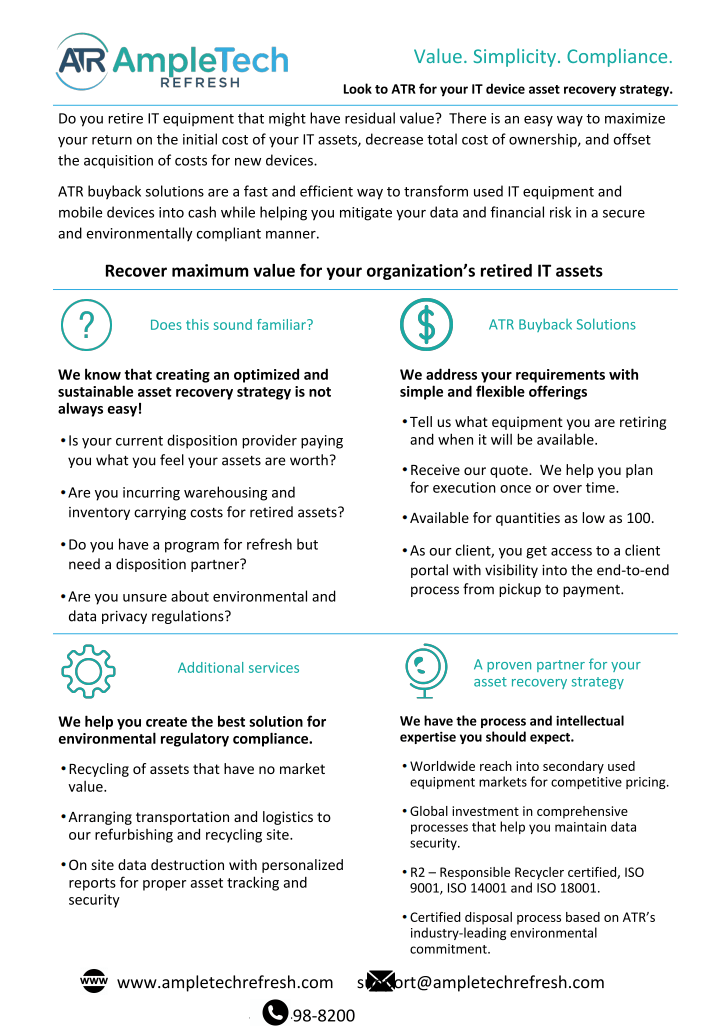 Buyback Solutions
Download our Buyback Solutions document and find out how AmpleTech Refresh can help your company maximize your ROI from your unused and retired IT assets.